Burrito Shak Celebrates One-Year Anniversary in Lake Havasu City, AZ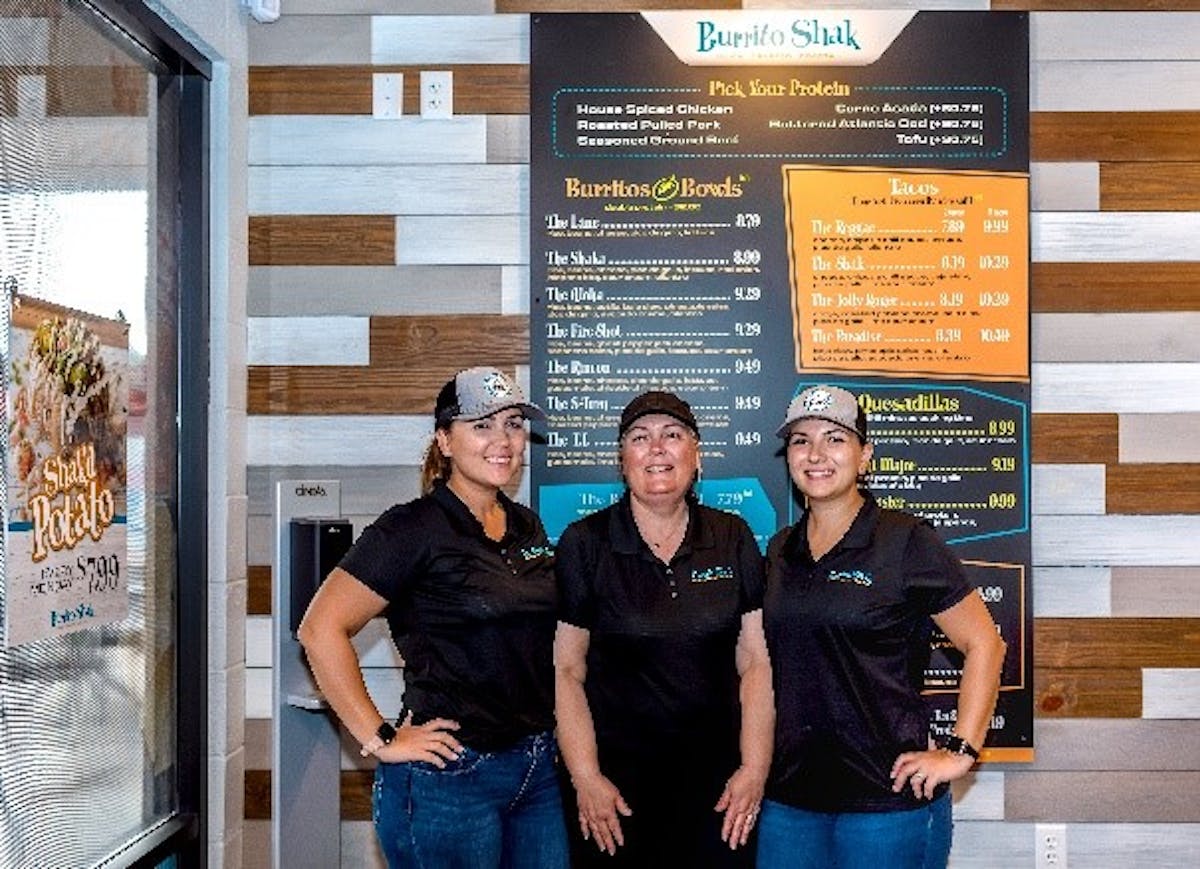 If anyone had told you they were planning to build and open a restaurant during a pandemic, you'd probably think that person was a little crazy. But that's exactly what Melissa Zettel did. Not only did she bring the North Carolina-based Burrito Shak franchise to Lake Havasu City, Arizona, some 2,300 miles west of its home base, she and her team are poised to celebrate the one-year anniversary of the fast-casual destination on Friday, November 11, 2022.
The restaurant took off like gangbusters, according to Melissa, most likely fueled by the longer-than-expected building phase and the hype resulting from the new business preparing to launch.
"We are much busier than we anticipated we would be in the beginning, but that's not a bad problem to have," she reflects. "Burrito Shak was completely new to this part of the country, and we are so proud and happy that Lake Havasu City embraced us like they have. I think it says a lot about an establishment when you see the same faces coming in over and over again."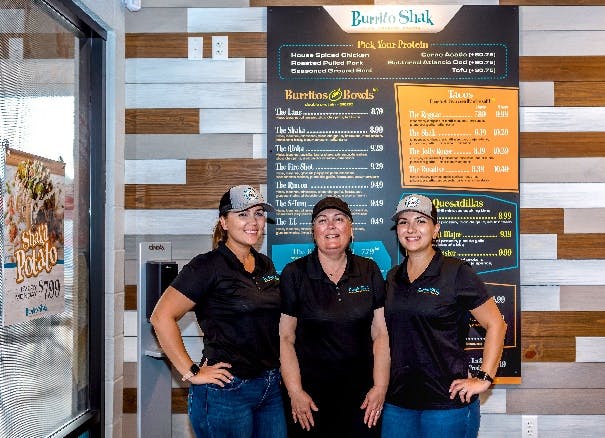 So how does someone who grew up in Chicago end up in Arizona opening a relatively unknown restaurant? According to Melissa, she has always been "entrepreneurial" and wanted to open a business with her family. With the support of her mother and sister, Kathy David and Nicole Petracco who serve as managing partners with Melissa, the dream became a reality, although it was not a stretch to say the least.
"My parents were in the restaurant business, so I grew up in the business and see this as a natural progression of something I've always known," she explained.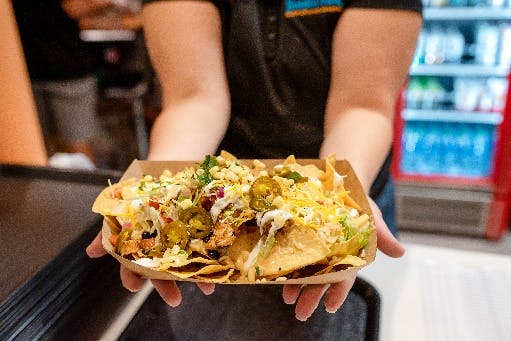 Researching opportunities, Melissa stumbled upon the Burrito Shak website and was immediately attracted to the vibe communicated through the look and feel of not only the digital storefront, but the Tex Mex cuisine prepared fresh to order. She immediately shared with her husband, a fellow entrepreneur who owns a construction company, who not only commented how "great"' it looked but asked when they could go there to eat.
"That's when I told him we couldn't because Burrito Shak didn't exist west of the Carolinas," she said. And that's when the seed was planted.
Melissa and her team had planned to visit North Carolina and spend some time with founders David and Kara Longo in early 2020, just prior to the outbreak of COVID-19. Because of restrictions placed on travel as a result, that trip had to be postponed several times until later in the year. When they were finally able to make it to the Carolinas, Melissa said it was extremely positive and she was thrilled the vibe portrayed through the website mirrored real life.
Although she admits she anticipated "some criticism" when they finally opened their doors to the public, due mainly to the menu as Mexican restaurants are in abundance in southern Arizona, she said the positivity has outweighed any of that. And while Melissa admits the traffic flow is steady and they work many long days, she says it's far less stressful and far more energizing, signaling to her that franchising with Burrito Shak was a smart decision.
Among the things she admits this experience has taught her is having patience with people and ensuring her customers always feel welcome in an inviting and friendly environment.
"Customer service is such a big part of the success of this business and we work hard and provide the best-possible customer service every day," said Melissa. "A smile really does go a long way."
According to the National Restaurant Association, approximately 30 percent of new restaurants will close their doors in the first year, for a variety of reasons. For Melissa, opening a business during a time of economic uncertainty wasn't the original intention, but she and her team are clearly defying the odds and showing no signs of slowing down and said they wouldn't be here without their customers and "amazing" staff. Moving forward, she is hoping to bring more Burrito Shaks to Arizona – and beyond.
Are you interested in bringing the Burrito Shak vibe to your local community? Visit MyBurritoShak.com today to learn more about Burrito Shak franchise opportunities.